Autumn is an exciting time in Medford and the Rogue Valley. Local wineries are in the midst of their harvest season and restaurants are receiving bountiful seasonal fruits and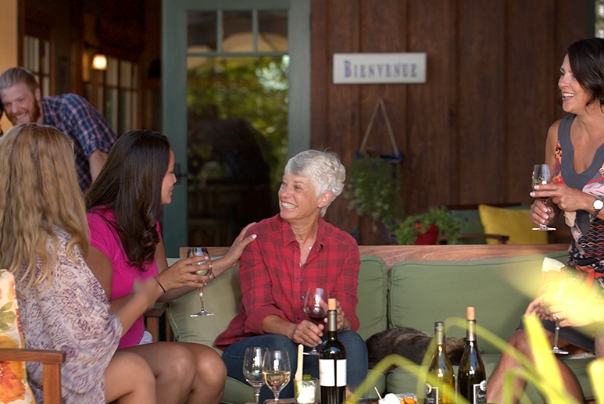 vegetables to use in their culinary creations.
Wineries may be busy harvesting grapes, but they still welcome visitors to tour the vineyards and have a wine-tasting experience you can't find anywhere else in the world. Oregon wines have reached a new pinnacle of flavor and recognition, and Southern Oregon wines in particular evoke a sense of class, quality and community.
Among the many Oregon wineries, Medford's DANCIN Vineyards melds nature, wine, culinary excellence and passion into a tangible experience for the senses. They produce distinctly unique and flavorful Pinot Noirs and Chardonnays. Their wines have received several accolades, including 2017 Oregon Winery of the Year by Wine Press Northwest and a Double Gold Medal for their 2014 Trata Pinot Noir at the 2016 San Francisco Chronicle Wine Competition. The wines at DANCIN receive consistently high scores; the 2015 Melange Chardonnay was awarded 92 points and the Editor's Choice in Wine Enthusiast Magazine.
For those who come with an appetite, DANCIN does not disappoint. Each menu item has a suggested wine pairing which emboldens its natural ingredients. Artisan, wood-fired pizzas are the hallmark of DANCIN, transporting you to Italy the instant you take that first bite. The pizzas take classic flavor combinations to new heights, and gives diners a fresh experience. Ingredients are delicately layered onto a crunchy crust which carries a whisper of char from the wood fire.
If you love classic autumnal fruits and vegetables, Medford's restaurants boast dishes which highlight everything from squash and sweet potatoes to apples and pears. Your palate will jump to life this season whether you dig into a naturally sweet pear, or indulge in a piece of apple or sweet potato pie.
If you have the kids in tow, there are plenty of family-friendly dining options in Medford and Southern Oregon. Your little ones will have a ball enjoying meals made with love that are fun to eat. Or if you have the night to yourselves, Medford's fine dining restaurants offer a romantic and welcoming ambiance, in addition to expertly crafted meals that are visually enticing and delicious.
The subtle nuances of fall are apparent in Southern Oregon's food and wine scene. Vineyards take pride in the flavorful wines they produce, as do local chefs beam when they see a group of people happily enjoying their culinary masterpieces.
Southern Oregon is home to many exceptional wineries and restaurants, each with their own distinct personalities. Gather your friends and families this fall for a journey into Medford's unique food and wine culture.