Winter rain and fog don't scream adventure...or do they?
You may have no desire to play outside during the winter, but Medford has an abundance of indoor adventures that are fun for the entire family. Nothing brings families together more than real-li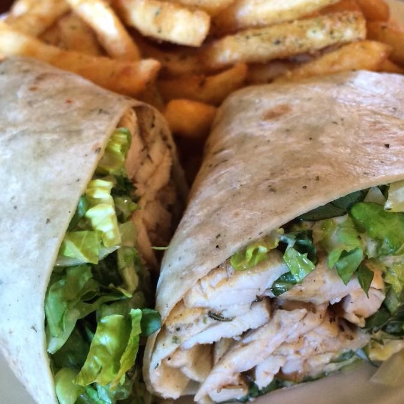 fe brain teasers. But it's best to have a hearty meal before entering the mind-boggling world of an escape room.
Centennial Golf Club offers an array of courses and adventures for the avid golfer, but they are also home to a fabulous Medford restaurant. The Centennial Grille serves breakfast and lunch, and their menus span a spectrum of food offerings.
From the humble plate of nachos — which the best of are more like a work of art than an appetizer — to salads and sandwiches, Centennial Grille has dishes which appeal to foodies of all ages. Their menu has offerings from almost every corner of the world: fish and chips, carne asada tacos, beef stroganoff, a shrimp po boy sandwich and more. And the views from the restaurant are spectacular. Even a rainy day looks beautiful against the backdrop of emerald green golf courses.
Once your appetite is satisfied, it's time to challenge your brain. Your kids will love the entertaining and immersive worlds at Baffled Escape Rooms in Medford. If your kids love video games, but you want to get them off the couch, an escape room is the perfect solution. The escape room creates a unique world that tests your wit and creativity, and is much more fun than a video game.
Collaborate with your family, a group of friends, or co-workers to solve the puzzles before time runs out. See, hear and touch brain teasers and tests in a way like you never have before. Experience a mental and physical adrenaline rush that will leave you thinking (and re-thinking) about your escape room experience for days afterward.
Don't give in to the winter blues. There are numerous family-friendly activities in Medford, and our events page has even more indoor and outdoor ideas to make this the best winter yet!