Crater Lake National Park is just over an hour's drive away from Medford. At more than a mile in depth, it is the deepest lake in North America. With sheer surrounding cliffs almost two thousand feet high, it tells a captivating story of a violent volcanic past that has inspired people for years. Like no other place on earth, it is sure to be the experience of a lifetime.
Deep Water In A Sleeping Volcano
Crater Lake inspires awe. Native Americans witnessed it form 7,700 years ago, when a violent eruption triggered the collapse of a towering volcano. Scientists marvel at its purity. Fed by rain and snow, it's the deepest lake in the United States, and perhaps the most pristine on earth. Artists, photographers and sightseers stare in wonder at its sapphire blue water and stunning setting. Visit and be amazed!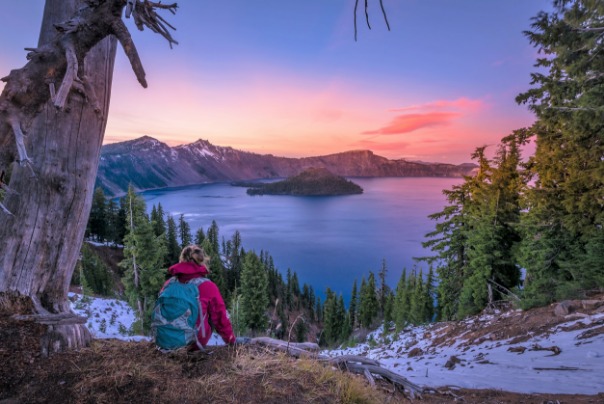 Things to Do
Ranger-led Snowshoe Walks
Crater Lake Boat Tours
Trolley Tours
Guided Hikes
Discovering Crater Lake Talks
Ranger's Choice Talks
Junior Ranger Program
Evening Programs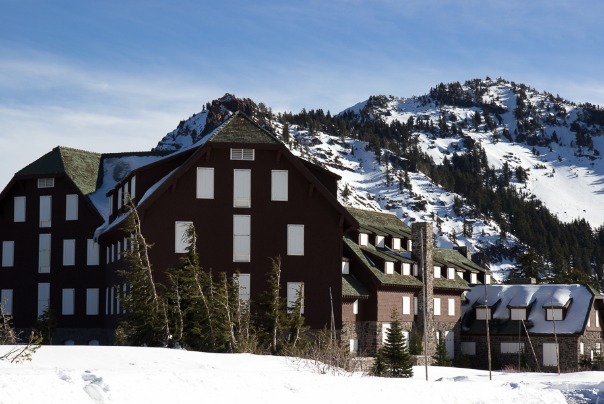 Crater Lake Lodge
Crater Lake Lodge sits at the edge of the caldera overlooking the lake. Though originally opened in 1915, the lodge was renovated in 1995 and its 71 historic rooms maintain their rustic, northwestern charm.