By Emily Hunter | 10/07/2022 | National Park, Outdoor Activities, Outdoor Adventure, Things to Do, Trails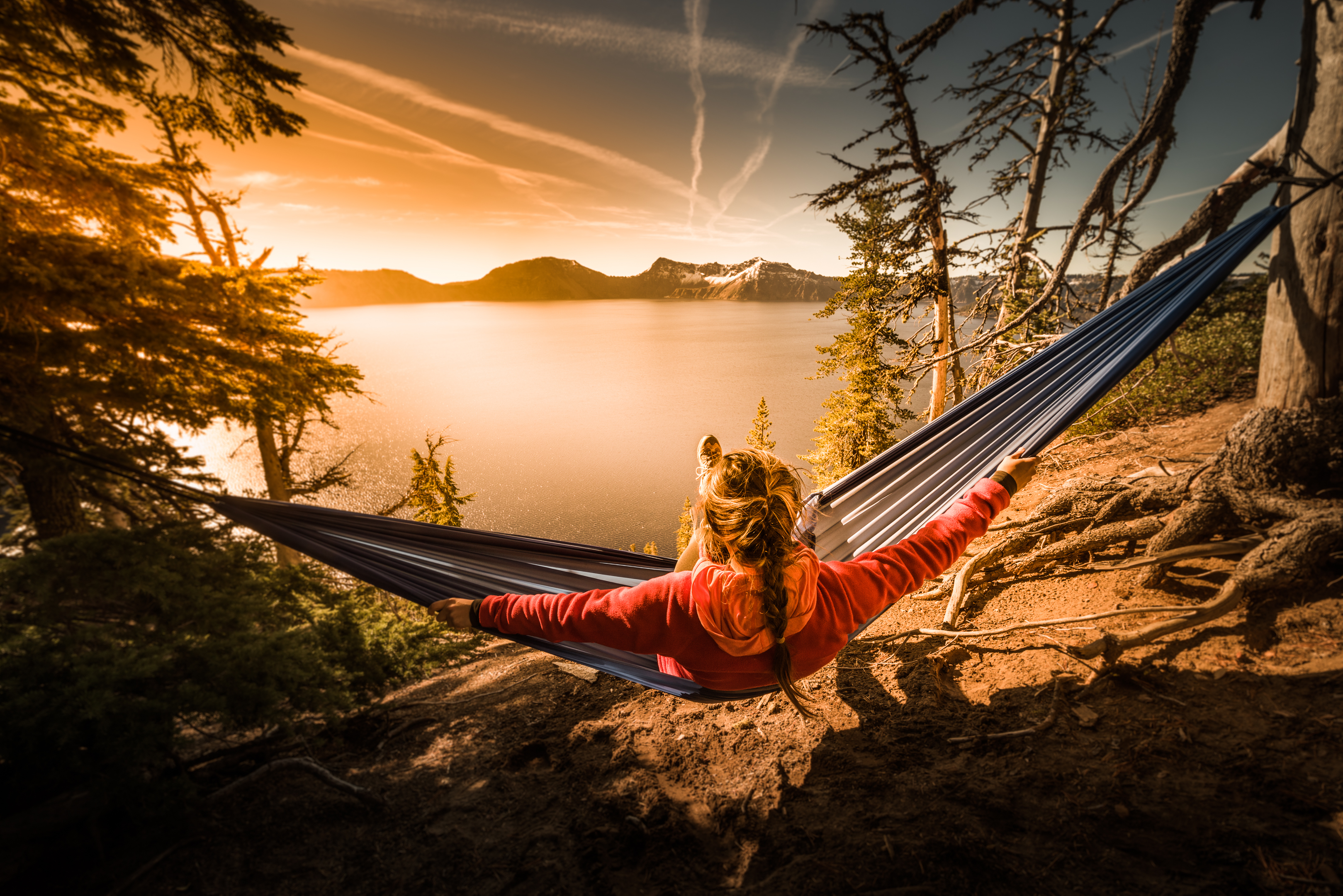 With sheer cliffs almost two thousand feet high, Crater Lake is the ultimate destination to explore this fall. With a remarkable, volcanic past and several thrilling things to do around the park - give your family the experience of a lifetime this season.
Fall is the perfect time to visit this natural beauty, with mild temperatures and stunning gold hues surrounding the deep, crystal blue lake.
The light-jacket sweater weather is also perfect for hiking, biking, sightseeing and more.
There's so much to do and see at Crater Lake, especially during the picturesque autumn season. These are only a few ideas to kick off your Crater Lake adventure. Try them all, or forge your own path!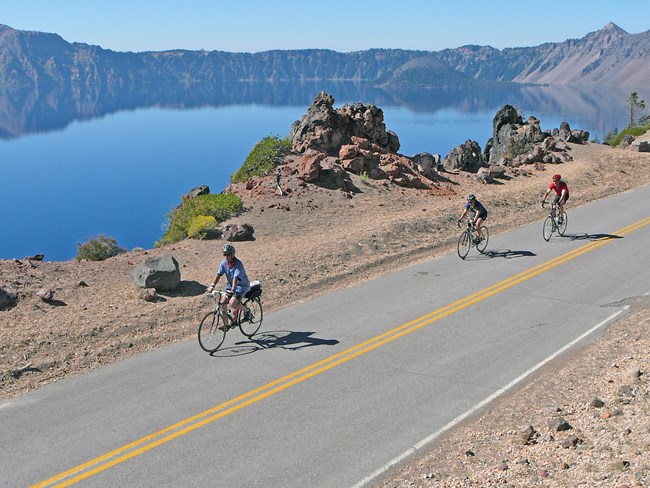 Crater Lake's scenic Rim Drive is 33 miles long and circles the caldera's rim. There are 30 different pullouts along the trail, each with incredible, unique views of the lake and its two islands. Grab your bike or pack up the car with your camera ready - because breathtaking views await you at every turn. Exploring the beauty of the rim could take up to a full day, so pack a picnic and enjoy the unbelievable, natural beauty of Crater Lake.
The National Park also hosts their Ride the Rim event, closing off East Rim Drive to vehicles so that bikers and hikers alike can have the road to themselves. A shuttle is provided throughout the event to all pedestrians that do not want to complete the West Rim section, which remains open to vehicles. This event is free with normal park entrance fees, so mark your calendar for next September!
In addition to the many hiking trails and marvelous overlooks -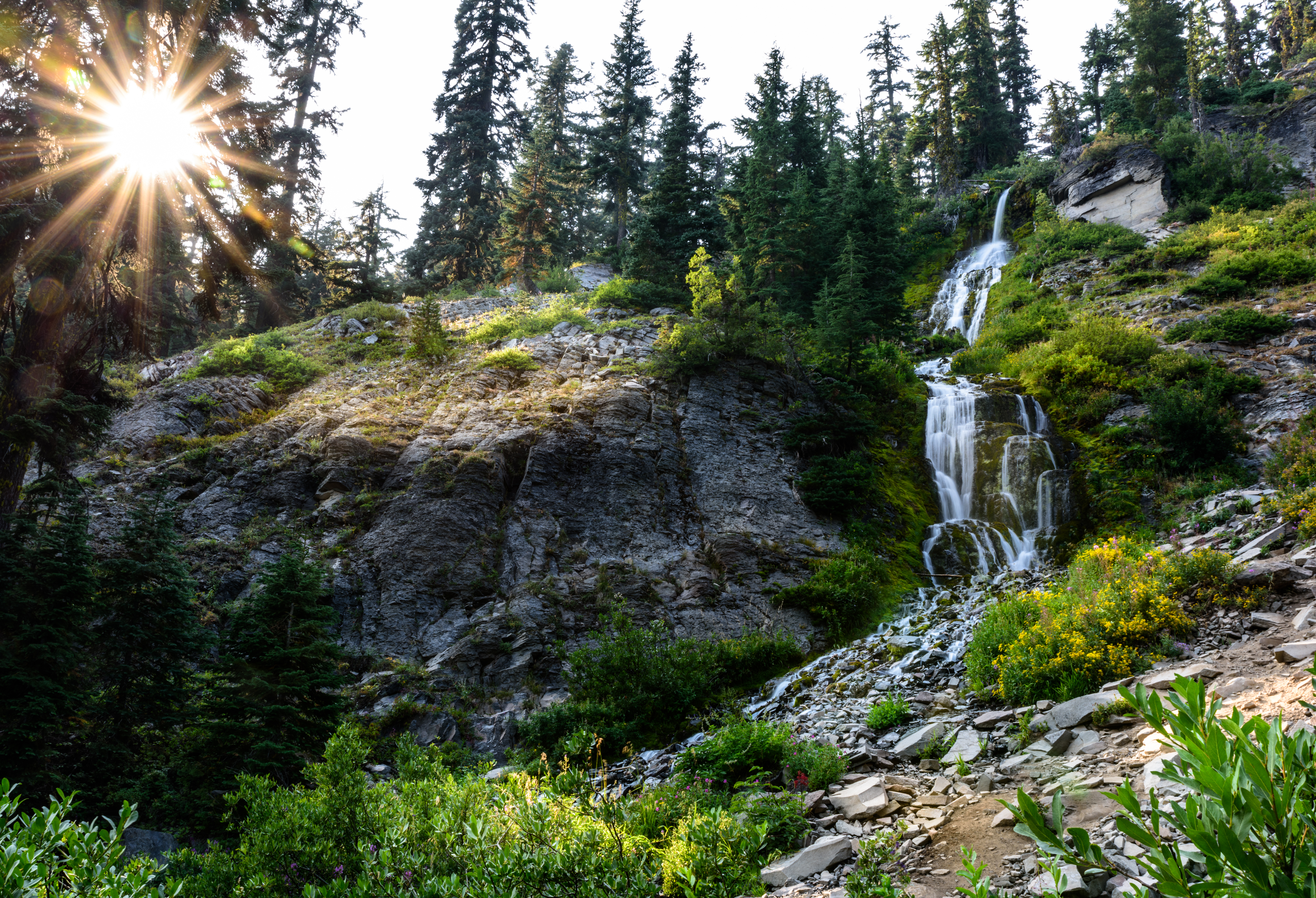 there are two waterfalls at Crater Lake. One is perched along Rim Drive, and the second accessible by trail.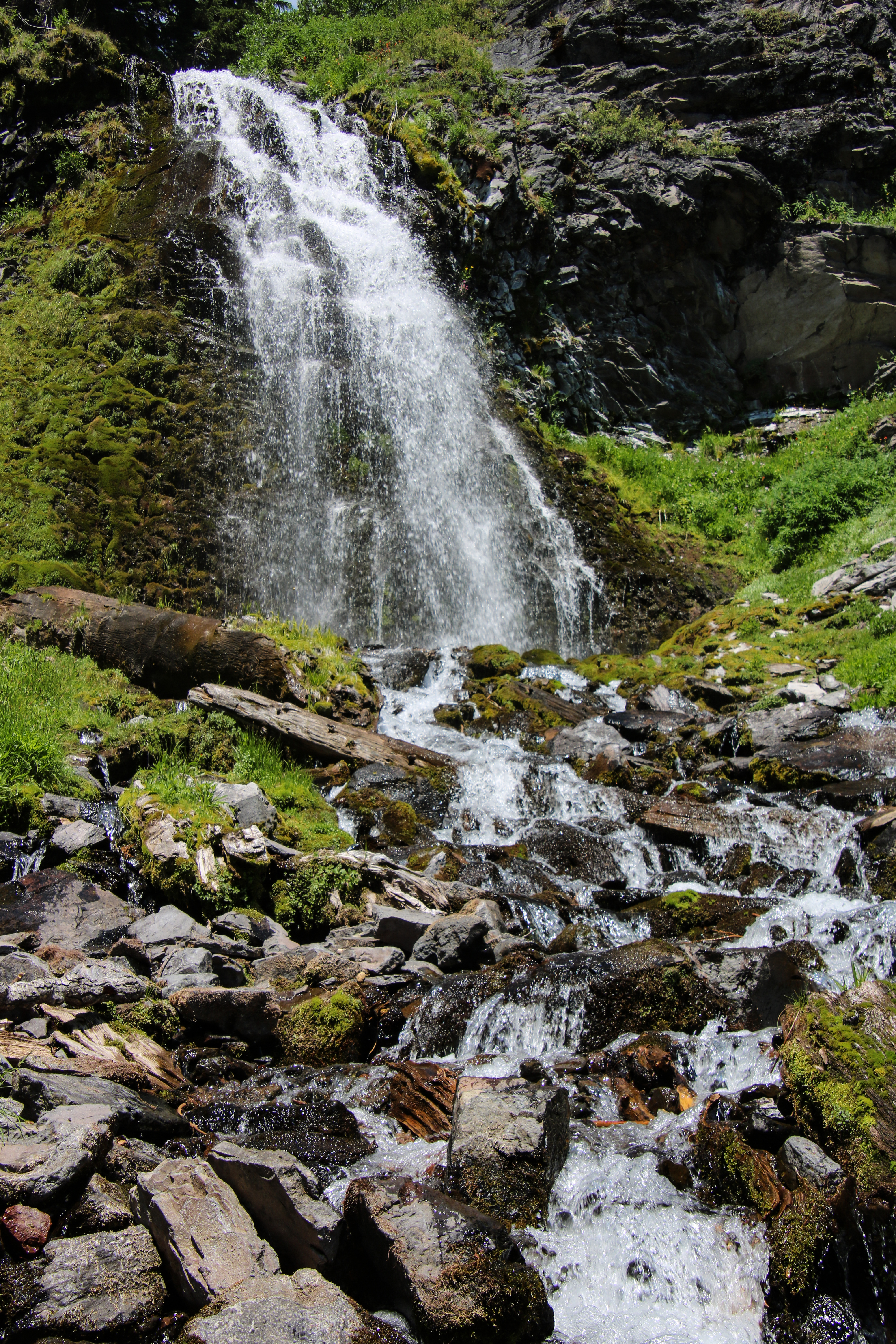 Vidae Falls is a 100-foot waterfall that drops over a group of rocky ledges. Located 3.1 miles east of the Park Headquarters on East Rim Drive, the falls cascade down the caldera in a graceful, lovely fashion.
Plaikni Falls is situated on a 2 mile, out-an-back trail. Take the East Rim Drive to the Phantom Ship Overlook; you will find the trailhead another mile south on Pinnacles Road. The fall is gorgeous as it powerfully streams over the ledge and slides its way through a rock stream.