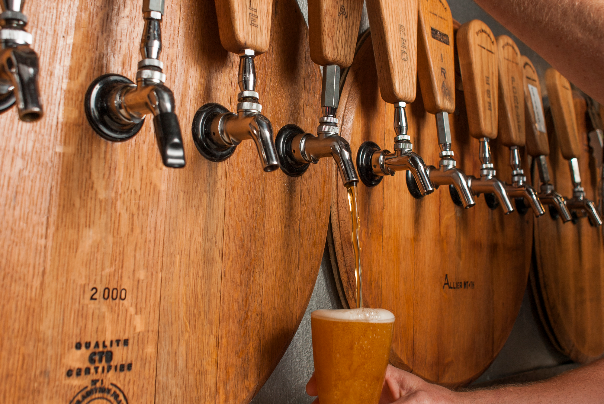 Medford and the Rogue Valley are eager to wave goodbye to summer and jump with both feet into fall. It's the time of year to swap out sandals for boots and enjoy comfort foods and drinks featuring locally-sourced ingredients. To kick off the fall season in true Medford fashion, there is a three-day event where you can partake in the best brews, BBQ and live music in the area— all at the Southern Oregon Brew Fest, happening September 15-17 at the Expo.
If you love beer, then you don't want to miss the biggest and best Brew Fest of the entire year. It's the perfect way to usher in autumn by gathering with friends and family amid the sights, smells and tastes of exceptional craft beer.
While you're at the Southern Oregon Brew Fest, ales, lagers and stouts are just a taste of what's waiting for you within the hallowed halls of the beer garden. As you mosey through the beer garden, you will find over 60 taps available with an incredible selection of micro-brews. You can choose from brews originating from across the Pacific Northwest, the State of Jefferson and around the United States.
And what is a better complement to a crisp, cool beer than tender, rib-sticking, homemade BBQ? Whether you love to cook or eat, the Battle of the Bones is a premier part of the Southern Oregon Brew Fest experience. Grab a fork and knife, or eat with your hands; just make sure you have a handful of napkins ready because things are going to get messy.
17 teams are competing for BBQ greatness, with contests for the best Tri-Tip, Pulled Pork and Chili on Friday, Saturday and Sunday, respectively. And the best part? You get to sample offerings from each team and vote for your favorite. Your votes will help propel the best teams to the winner's circle.
The mixture of live music, the thrill of the grill and refreshingly diverse microbrews nourish the body, soul and palate. If you're ready to welcome fall and say goodbye to summer, come join the celebration at the Southern Oregon Brew Fest.