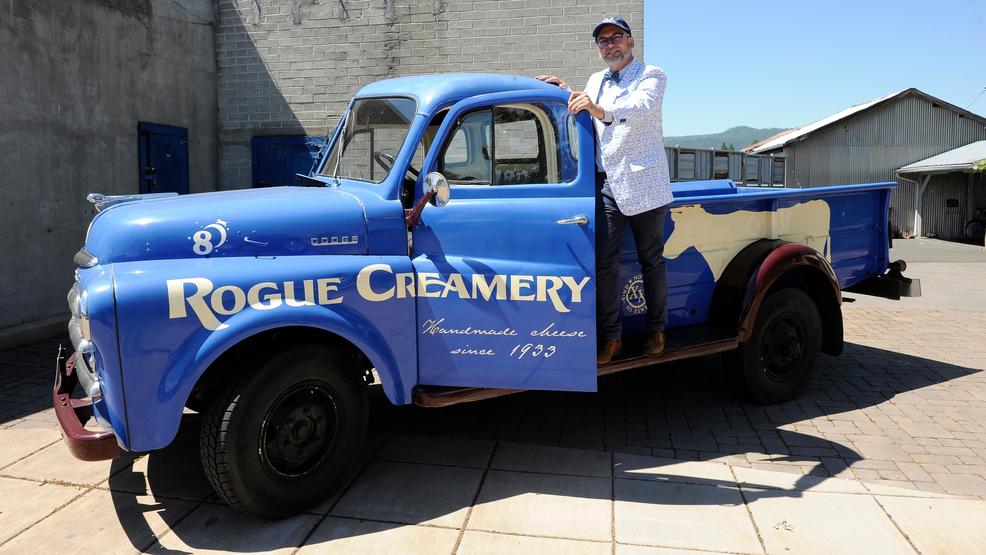 How It Began
Following in the tradition of previous agricultural leaders, Tom Vella opened a small creamery in Southern Oregon in the 1930s. However, Vella soon noticed there were few jobs available to help families survive the long winter months. Fortunately, the creamery immediately started growing and employing many people. Vella quickly had the support of local farmers, who supplied milk to the cheese factory. Even during the Great Depression, the Rogue Creamery was prosperous.
Additionally, the Creamery made significant contributions to the war effort during 1940-48. Due to a shortage in workers because of the draft, they also employed women at their manufacturing facilities. And during a four-year period, Rogue Creamery produced one million pounds of cheddar that was shipped to troops in other countries.
After World War II, Vella expanded the creamery's offerings. They started producing blue cheese in 1954 and it was met with immediate accolades, including being the first blue cheese produced in caves west of the Missouri River.
The business was inherited by Tom's wife, Zolita, and his four children: Ignazio, Carmela, Moris and Zolita. The family was committed to preserving Vella's lifetime of work.