The brothers decided to specialize in Comice pears — a sweet and juicy variety originally from the south France — because the Rogue Valley had the ideal growing conditions to produce them on a large scale. Much to their pleasure, Rogue Valley pears were even more delicious than their French counterparts! Harry and David named their pears "Royal Riviera" and marketed them as luxury items to European buyers. You still experience this same luxury today when you order from Harry & David, as each box of pears contains one wrapped in gold foil.
As Royal Riviera pears gained worldwide popularity, Harry & David created gourmet gifts to accompany their fruit, including gift baskets, treat towers and tantalizing truffles and chocolates.

Following in the tradition of previous agricultural leaders, Tom Vella opened a small creamery in Southern Oregon in the 1930s, joining the sprawling pear orchards and diverse local farms. Vella had the immediate support of local farmers, who supplied milk to his cheese factory.
After World War II, Vella expanded the creamery's offerings. The creamery started producing blue cheese in 1954 and it was met with immediate accolades, including being the first blue cheese produced in caves west of the Missouri River.
The Rogue Creamery continues to thrive and their cheeses are sold worldwide. The Creamery has won numerous trophies and awards, including World's Best Blue Cheese at the 2003 World Cheese Awards in London, a first for a U.S. creamery. Their cheeses are a Rogue Valley specialty and pair well with another landmark agricultural product: wine.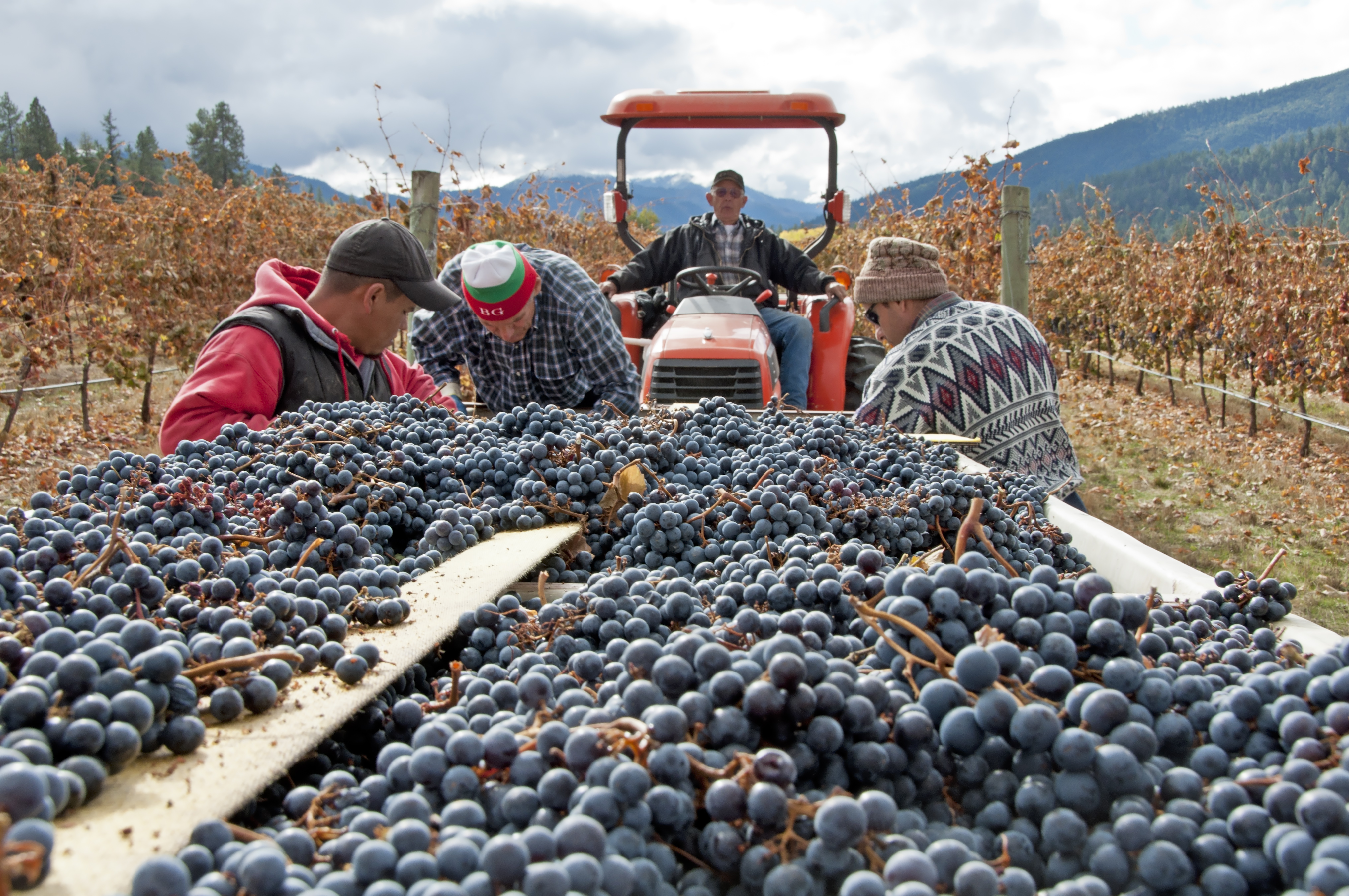 The Rogue Valley wine history dates back to the 1840s, when European immigrants began planting grapes and bottling wines. In 1852, an early settler — Peter Britt — was fascinated by grapes and wine. In 1873, Britt opened Valley View Winery, Oregon's first official winery. Winemakers rediscovered the Rogue Valley as an outstanding wine-growing region after an Oregon State University professor planted an experimental vineyard here in 1968.
The Rogue Valley AVA is the southernmost wine-growing region in Oregon. It's comprised of three river valleys — Bear Creek, Applegate and Illinois — that extend from the foothills of the Siskiyou Mountains, north to the Rogue River. This stretch of land is home to numerous wineries and vineyards, each with a distinct personality and taste.
Medford and the Rogue Valley have been an agricultural mecca for over 100 years. As you visit the vineyards and farmlands that started it all, you taste over a century's worth of tenacity, and flavors found nowhere else in the world.