Breathe it in.
Crisp, cool air, and the tantalizing aroma of cinnamon, apple, pumpkin and spices. It smells like home. Memories of eagerly eyeing a cooling pie on the windowsill come to mind, or of eating a plate of homemade cookies after playing outside.
This is fall in Medford and Southern Oregon.
While we love cookies, pies and other harvest foods, there's much more to autumn than eating — although that's a good place to start.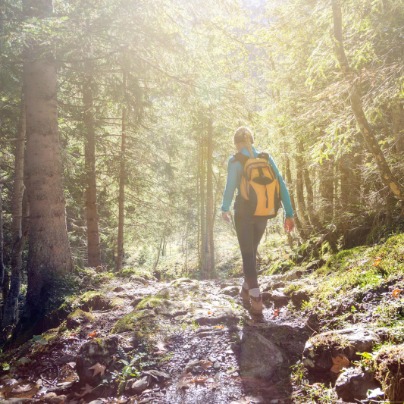 Southern Oregon's mild fall weather beckons the outdoor enthusiast to blaze new trails through the fall foliage. There are many gorgeous places to visit in the Rogue Valley, but these hikes are a must for outdoor lovers.
Majestic Roxy Ann
The Loop Trail Road at Roxy Ann lies in the heart of Medford. Along the path are Instagram-worthy views of Medford, and then of Mt. McLoughlin and the Sky Lakes wilderness. Brilliant oranges, reds and golds color the land like the canvas of a Bob Ross painting. It's a beautiful place to watch the sunset.
This hike is kid-friendly and 4 miles roundtrip. Roxy Ann is only minutes from the bustling downtown Medford core, but the journey there is like stepping into a fantastical fall wonderland.
Traversing Table Rock
No Southern Oregon trail is more iconic than the Table Rocks. With two parts — the Upper and Lower Table Rock — the views from the cliffs stretch across the Rogue Valley. You will see the entirety of the Rogue Valley from your top-of-the-world vantage point. Whatever your experience level, wear sturdy shoes and bring water.
Summer is the usual suspect for hiking and outdoor adventures. But the mild, welcoming fall weather in the Rogue Valley is perfectly suited for a leisurely hike. Southern Oregon's hikes are stunning during the fall. Explore more outdoor adventures at www.TravelMedford.org.