Do you remember watching those televised daredevil performances? This is so much better! Nitro Circus Live has landed in Medford, so get ready for a night of extreme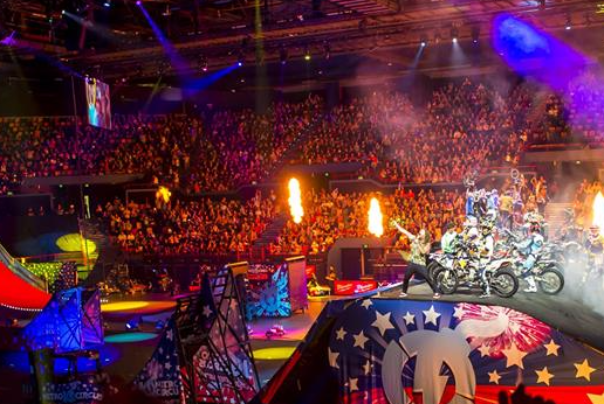 sports that will leave you speechless.
The greatest action sports show on the planet — full of adrenaline-pumping and family-friendly thrills — is in Medford on September 24th. With an international lineup of over 30 world-class athletes, every second will be filled with action and excitement. Nitro Circus Live has the best riders in freestyle motocross, BMX, scooter, and inline, performing the biggest and best tricks in action sports.
Wide-eyed and amazed, witness the mind-blowing contraptions that are unique to Nitro Circus Live. The 40-foot Giganta Ramp? It's as awesome as it sounds. Everything from trikes and tall bikes to a kayak and whiskey barrel will fly off this famous ramp. And you get to watch it all live. Cheer, jump, shout and applaud from your coveted place in the audience.
While the action is extreme, Nitro Circus Live is a great event for kids. They'll watch in awe as athletes from around the world perform tricks they won't see anywhere else. The car ride home will be spent reliving the night, gushing about the cool tricks they just witnessed, and the talented athletes who performed them. You and the kids will be talking about the show for hours — probably even days — after it's done. The kids will have wild tales to tell their friends at school on Monday, as will you with your co-workers.
The extreme fun of Nitro Circus Live is a once-in-a-lifetime experience the entire family will enjoy and remember for years to come. Once you're a fan of Nitro Circus Live, you'll return again and again for more shows and live-action thrills.