What's SUP in Southern Oregon?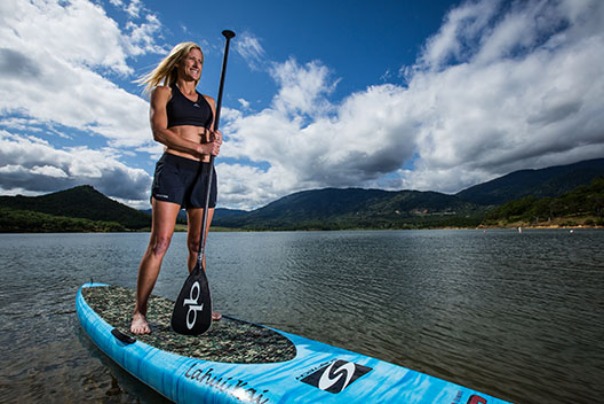 The Rogue Valley's crisp, cool and beautifully blue lakes and rivers are home to many water sports: rafting, swimming, jet boating and another local favorite — stand up paddle boarding (SUP).
SUP is a beloved water sport that's easy for beginners, but still challenging for paddle boarding pros. And there are plenty of spots in Southern Oregon to practice your stand up paddling boarding skills.
But before you take to the water, here are 3 tips for SUP beginners:
Use the right board - A wide, thick and long board keeps you steady and balanced.
Learn how to fall - Yes, there is a best practice for falling off your board. Ask an instructor to teach you how to fall, because a proper falling technique helps you avoid injuries.
Look straight ahead - Don't look at your feet! If you're staring at your feet, you could lose your balance and fall off your board.
Now that you have an idea of what to do, where can you SUP in Southern Oregon?
Emigrant Lake County Park - These waters are great for beginners, and you can rent boards by the hour. Paddle through calmer waters near the swimming area, but be careful because the water can get choppy in the afternoon.
Applegate Lake - Located high up in the picturesque mountains above Jacksonville. This lake does not allow power boats, so the water is usually flat and calm for stand up paddle boarders.
...And many more! There are numerous other lakes which are within an hour of Medford — your SUP hub. Lake of the Woods, Fish Lake and Howard Prairie Lake are just a few of the beautiful spots where you can go stand up paddle boarding.
Once you're done with your SUP excursion, there are plenty more outdoor adventures awaiting you in Southern Oregon. Plan the next part of your outdoor trip at TravelMedford.org!