Click here for itineraries and maps.
Crater Lake National Park is just over an hour's drive away from Medford. More than a mile deep, it is the deepest lake in North America. With sheer surrounding cliffs, almost two thousand feet high, it tells a captivating story of a violent volcanic past that has inspired people for years. Like no other place on earth, it is sure to be a spectacular experience of a lifetime. Click here for more information.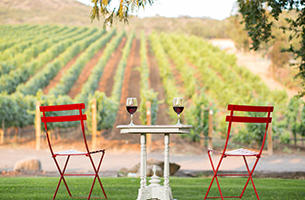 Named a top 12 global wine region to visit by Forbes, Medford and Southern Oregon are home to more than 150 wineries that combine exceptional soil with ideal growing conditions to produce a wide range of award-winning varietals. Our boutique vineyards offer handcrafted wines ready fo ryour tasting indulgance. Click here for more information.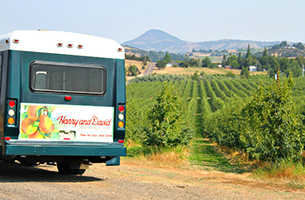 Harry & David has called Medford home since 1934. The Rogue Valley provides the ideal climate for growing the company's famous fruit. In fact, they still work the same pear orchards the company founders tended to 80 years ago. On the nearby campus, the aromas of fresh-baked cakes, cookies, and other gourmet treats fill the air. Click here for more information. Click here for more information.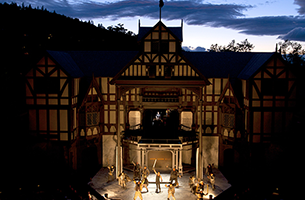 Often called the Broadway of the West Coast, the Oregon Shakespearean Festival (OSF), is one of the region's biggest attractions, boasting multiple Tony Awards and accolades. TIME magazine name it as one of the top five regional theater companies in the country. February through November, Oregon Shakespearean Festival produces 11 world-class productions by classical and contemporarty playwrights, crafted by some of the biggest talents in theater today. Click here for more information.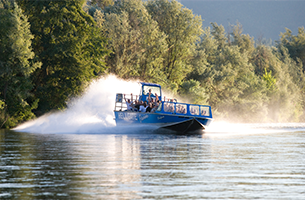 Travel the Wild and Scenic Rogue River and experience its beauty on the comfort of a jet boat. Trips will take you along the river where you will learn about its history, take in the sights and even catch a glimpse of wildlife such as deer, river otter, and bald eagles. Tours typically run May-October. Click here for more information.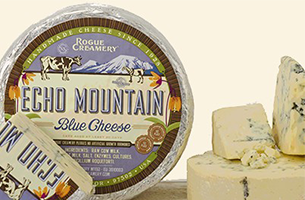 What's known as the Southern Oregon Artisan Corridor is a little stretch of heaven located near Medford in Central Point. Here, you can delight your palate by sampling a variety of cheeses at Rogue Creamery, known worldwide for its prize-winning blue cheeses. Nearby, Lillie Belle Farms produces hand-crafted truffles that make a perfect gift or sumptuous treat. Also, to wet your appetite, Ledger David Cellars' tasting room serves their empeccable estate wines. Click here for more information.
Britt Festivals, a non-profit organization, is the Pacific Northwest's premier outdoor summer performing arts festival. Located in the historic 1850s gold rush town of Jacksonville, Oregon. Britt presents dozens of summer concerts, featuring world-class artists in classical music, jazz, blues, folk, bluegrass, world, pop and country music. Click here for more information.
First-rate professional musical theatre entertainment as well as dining options, Sunday brunch, wine, beer & beverages, and scrumptious desserts served at intermission. Located at the corner of First St. & Hargadine St in the beautifully restored and renovated former 1st Baptist Church (built 1911). Seating is at tables on tired levels and balcony in the elegant interior complete with stained glass windows and a magnificent crystal chandelier from an old movie palace. Click here for more information.