What's known as the Southern Oregon Artisan Corridor is a little stretch of heaven located near Medford in Central Point. Here, you can delight your palate by sampling a variety of cheeses at Rogue Creamery, known worldwide for its prize-winning blue cheeses. Nearby, Lillie Belle Farms produces hand-crafted truffles that make a perfect gift or sumptuous treat. Also, to wet your appetite, Ledger David Cellars' tasting room serves their empeccable estate wines.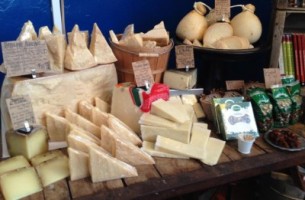 Local, fresh, solar-powered and sustainable from beginning to end are part of the many reasons to love Rogue Creamery's prized cheeses, which are internationally acclaimed. We recommend their grilled cheese, either classic, or with your choice of cheese and toppings!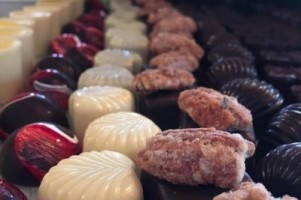 Lillie Belle's award-winning artisan chocolates are completely hand-made using time-honored European techniques, but with a true American twist. Their luscious ganaches, bon-bons, caramels and gourmet chocolate gifts have been pleasing chocolate lovers for over fifteen years.