Thoughtfully listening to industry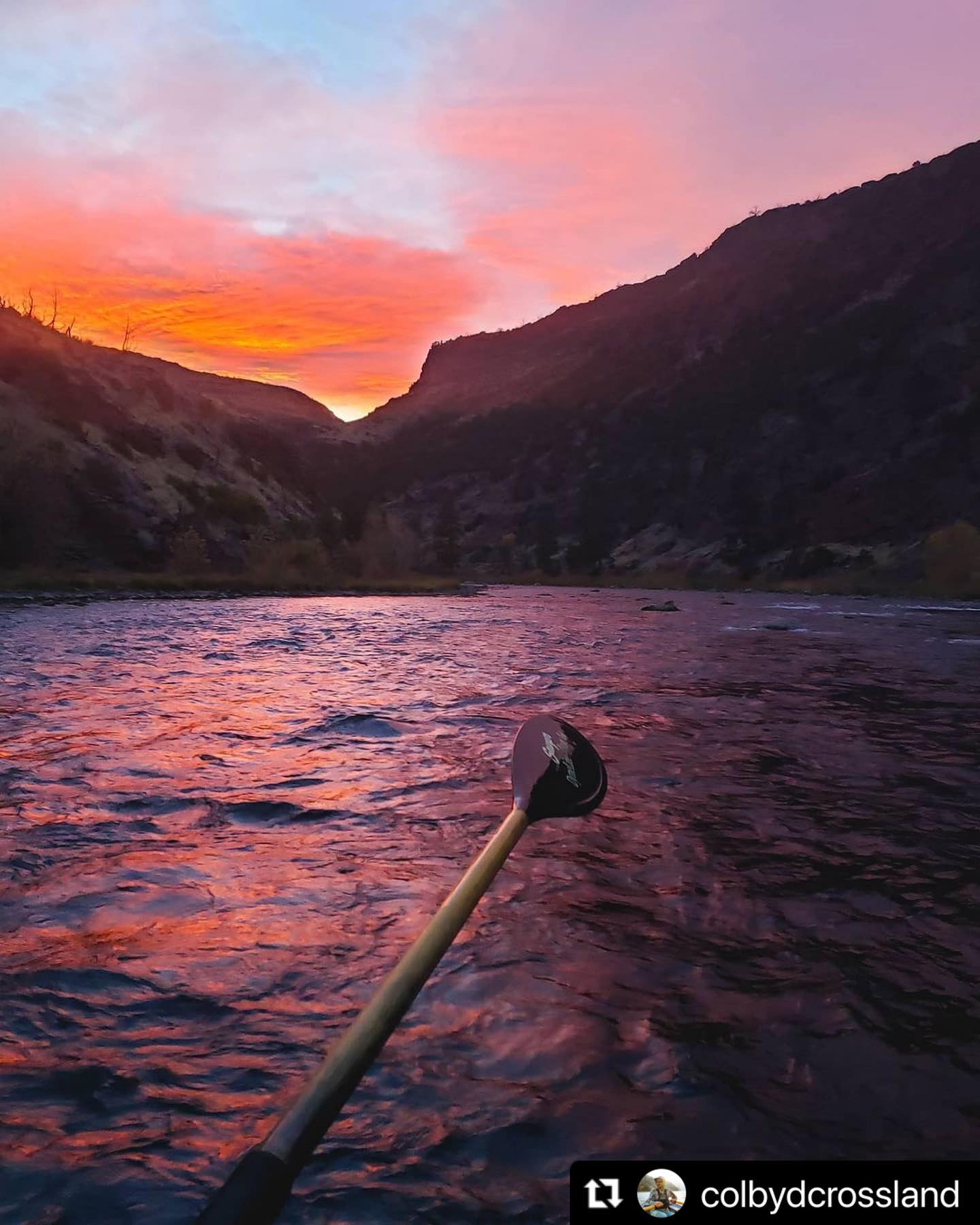 and partner input has continually led to innovations at Sawyer. When Gary Beebee of Mountain Drift Boat in Teton Valley, Idaho, suggested a "spoonbill" shaped oar blade in the early 2000s, Sawyer was game.
Beebee recalls, "Before I became a fishing guide, I was a whitewater kayaker. When the first spoon whitewater kayak blades came out, I switched to the blade styles and never used a straight one again. When the DyneLite blade came out, I asked Bergstrom if he would make me one with the spoon shape. Up until the development of the composite material the DyneLite blade was composed of, a wood spoon blade would have been out of the question. Bergstrom agreed, and I sent him a pattern of the shape I was interested in. He built it. This is now the long-standing signature Mountain Driftboat Oar.
To Bruce's surprise, it became quite popular, and he designed the shoal cut blade to complement the Mountain Drift Boat blade. Just a few years ago, Kauffman designed the third spoon blade for the Smoker Bandit oar, the smallest and lightest shoal cut blade.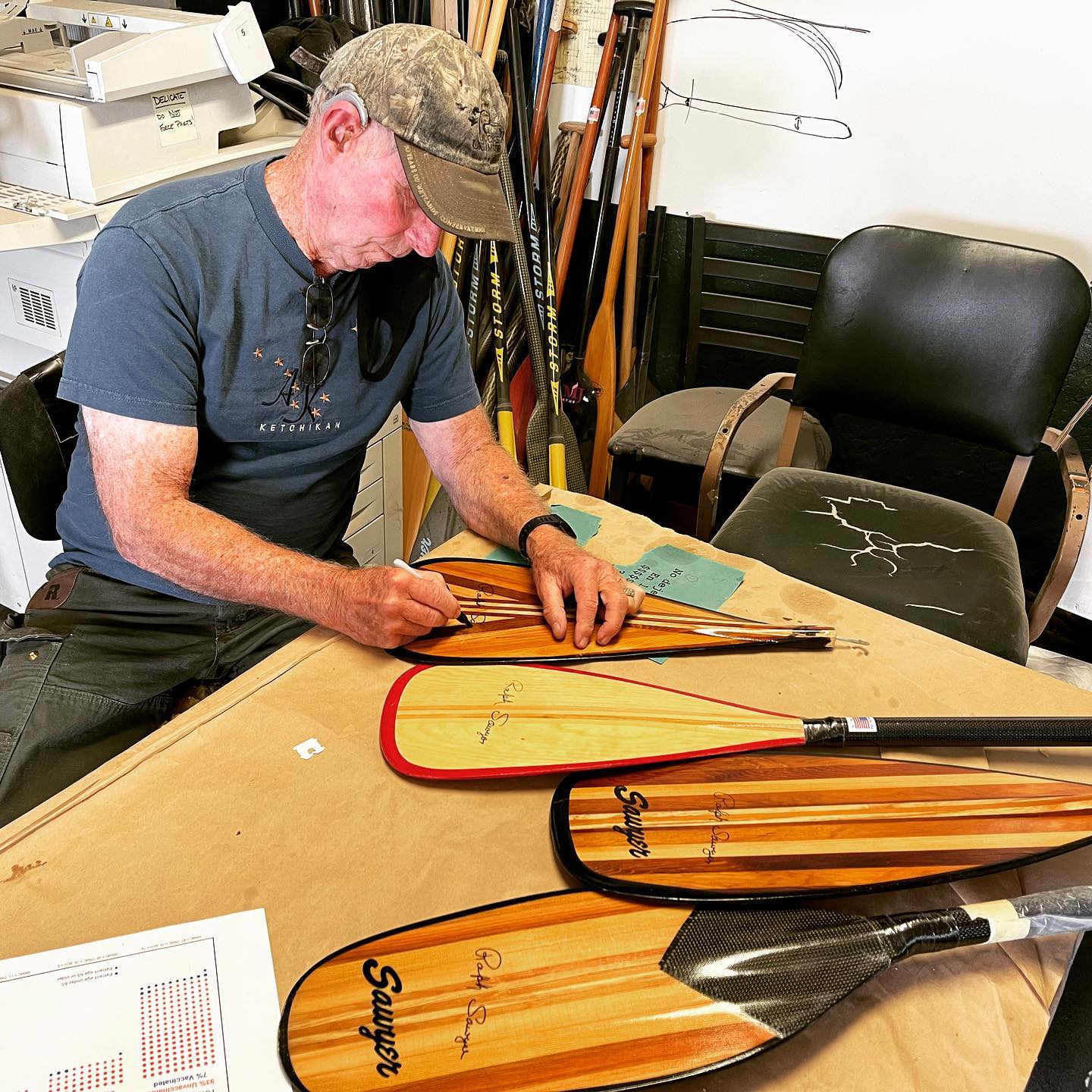 Another unique oar design Sawyer reawakened was the concept of balanced oars (not to be confused with counterbalanced oars), which provide a low impact and friendly swing weight for a lifetime of fishing and drift boat guides. Although the design was in play over 100 years ago, when lazy shapers didn't always round out the upper portion of their oars, Sawyer breathed new life into this idea in their now infamous and trademarked SquareTops. Although customers were initially reluctant, the risk paid off, and paddlers across all genres of boating notoriously treasure this product.
By the time anglers were hooked on SquareTops, "Crazy" Pete Newport was poised to take the helm at Sawyer. Starting in 2011, Newport led the charge in tightening up business practices, culling down product offerings, developing a riverside retail brick and mortar called Sawyer Station and generally trimming the company fat. The retail location in Gold Hill, adjacent to the Nugget section of the Rogue River, would serve as an easy-access demo location for customers and allow more staff to learn how to paddle.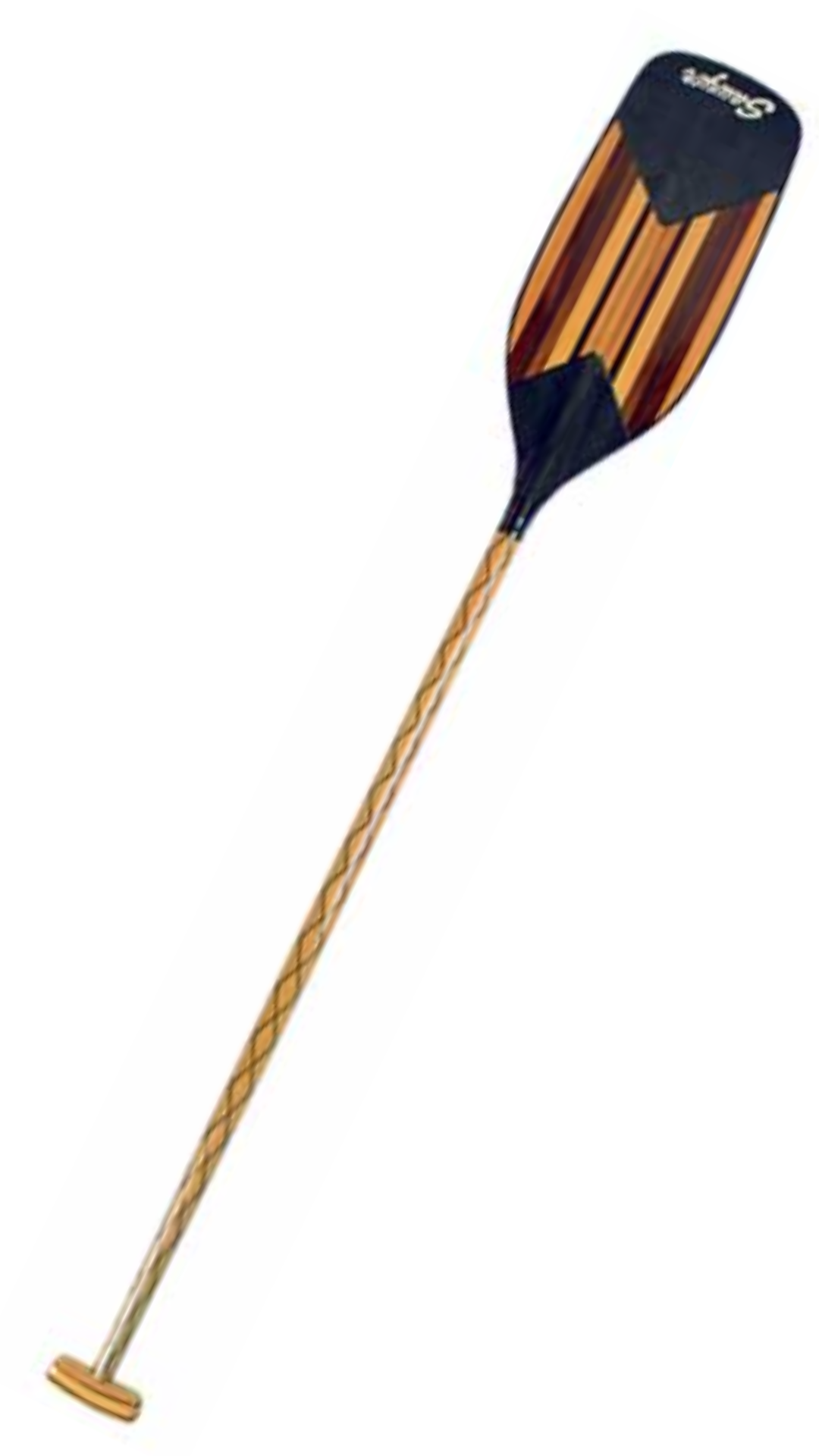 Newport noted when he entered Sawyer, post composite material revolution boom, they were making about 4,000 products, 40% of which were Sawyer branded. Like in any environment of unchecked exponential growth, an in-house spring cleaning was in order. "We killed any product that did not have the ability to be number one in its market. We ended up with a line of over 200 oars, oar locks and paddles. I brought a vision to grow Sawyer into the industry's product quality and service leader, which required daily changes in products, services, and craftsmanship, made by a team that knew how to use the products they were creating."
In addition to the spring cleaning and codifying business practices, a significant part of Newport's legacy at Sawyer was ensuring that the hands producing the products were the hands of tried and true paddlers. Although this legacy has been ever-present in many ways, an explicit return to this ethic was paramount to Sawyer's goal to be the industry product quality and service leader for decades to come. Water-sports enthusiasts around the globe will tell you the reverberation of this value can be felt through each paddle and oar produced by Sawyer.