By | 09/16/2022 | Fishing, Guides & Tours, Outdoor Activities, Outdoor Adventure, Things to Do
'The fish bite early' I justified to myself over a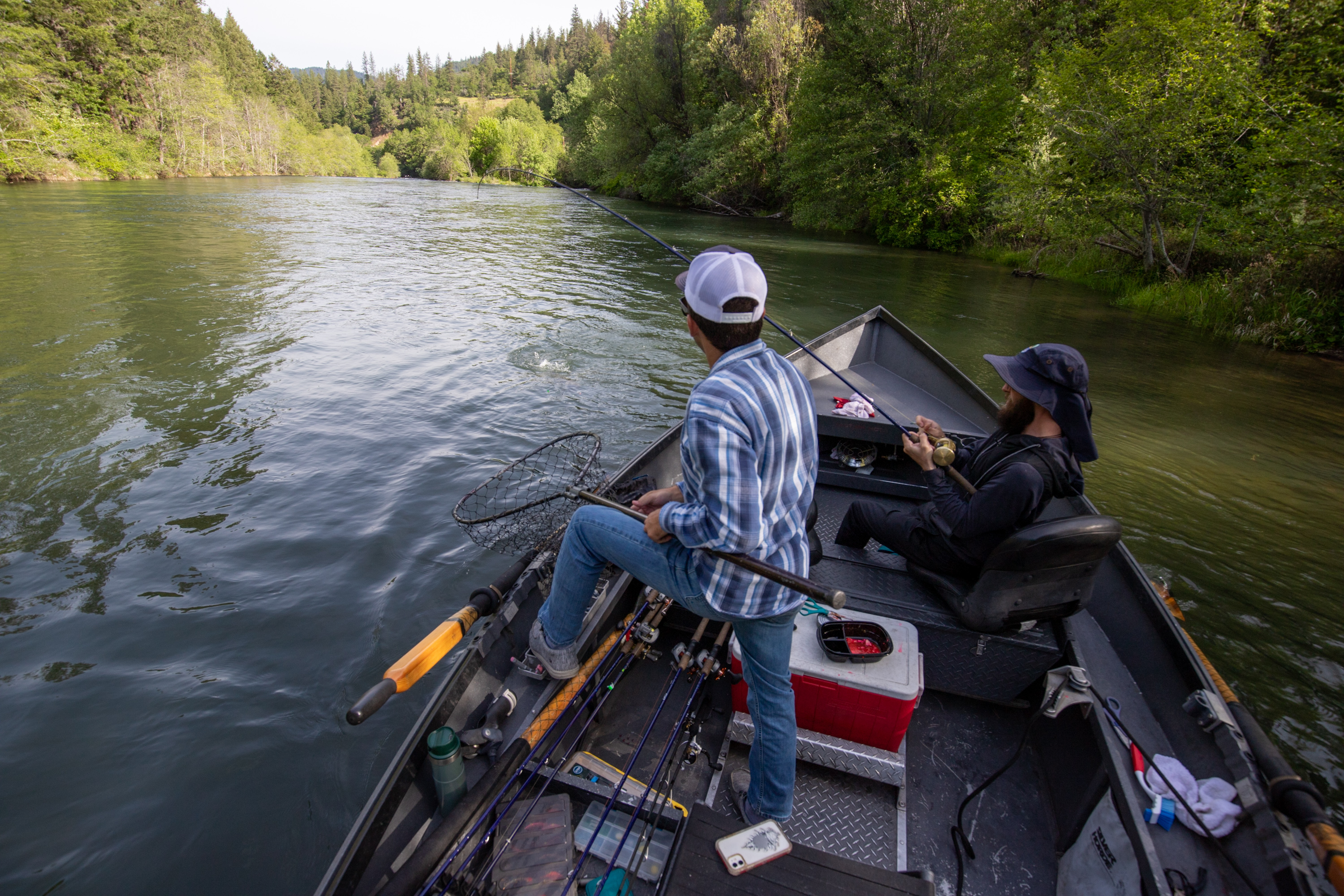 cup of coffee one chilly morning. The clock read
4:00 a.m. and my body felt strained, but my heart was there. I'd heard stories of the fishing out on the Rogue River many times but I hadn't yet found the chance to chase the famous salmon run myself. As I rolled up to the boat ramp just past Shady Cove, fog still fresh in the air, I knew my fortune was about to change.
Few things speak to the rich history of the Rogue River more than fishing. The Takelma and other Native American tribes of the region thrived off the great salmon runs of the past and early pioneers likewise recognized the abundance of the region's fisheries. Over time the Rogue has firmly established itself as a premier destination for anglers of all ages and skill - the perfect training-grounds to snag a huge salmon or steelhead trout. Today you can hire a guide to take you out on the river, show you the ropes, and hopefully help you bag your very own fish! Rogue Valley Anglers lead guided tours out of their fly shop in downtown Medford, or you can find a list of guides online using google. All you need to bring are the essentials for a day outing (lunch, layers, etc.) and most importantly a valid ODFW License which you can acquire at Blackbird or other general department stores in Medford like Walmart or Fred Meyer.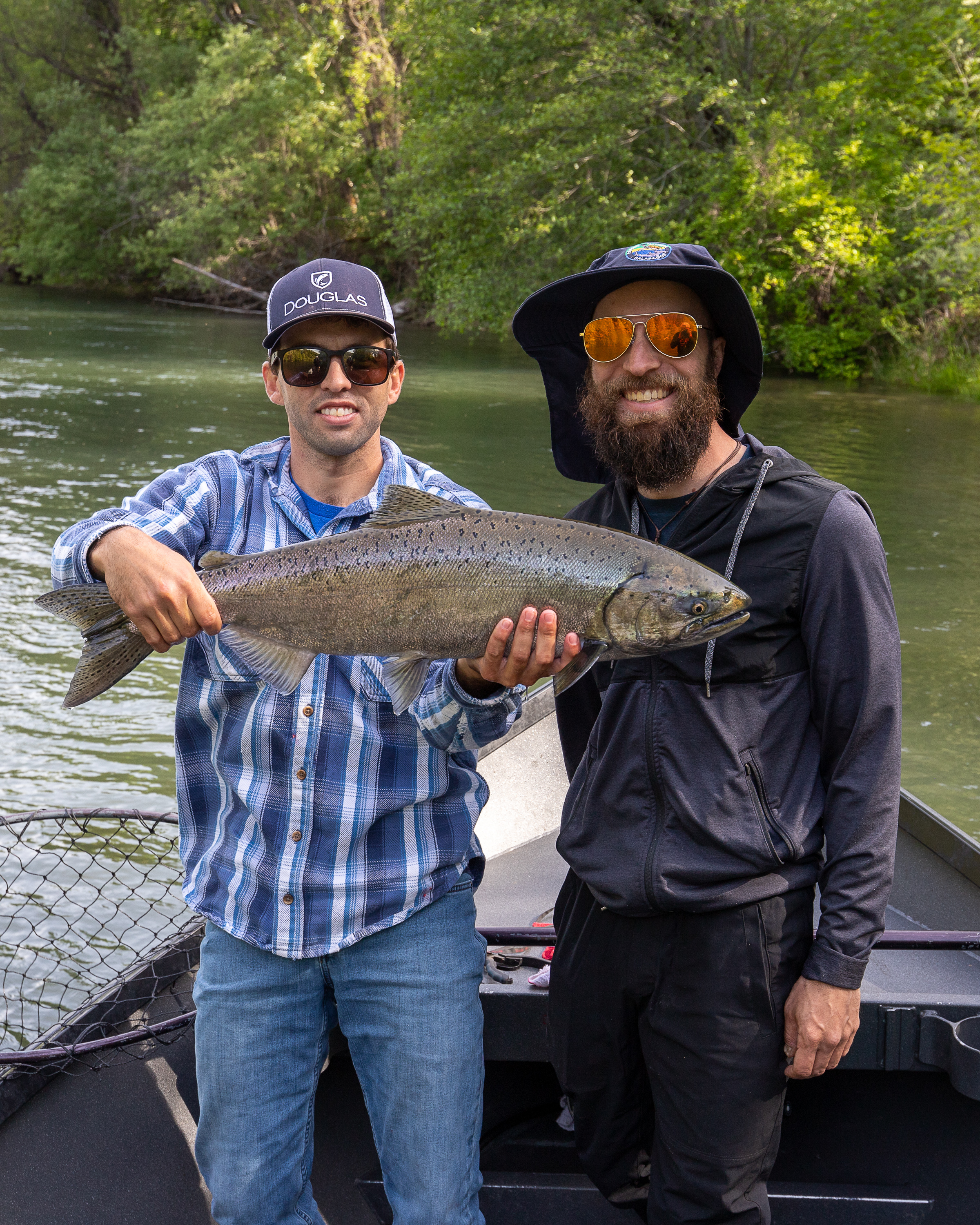 My moment came at our fifth hole, a quiet forested bend in the river.
After a couple bounces with fresh bait I felt a sharp tug; the hook set and my battle began. For what felt like an eternity (but actually only 10 minutes), my forearms blazed as I held the rod steady. "Keep fighting!" Brandon cheered, "Tire it out!" When we finally pulled it aboard, I dropped the rod with an audible 'oof', exhausted from the ordeal but feeling absolutely stoked. My first salmon! We posed with the catch and released it back to its home. I too returned home several hours later, exhilarated and rejuvenated from the experience. For over the day I learned that it's not all about catching a fish - it's about connecting to the river and the people we share it with.
FIND YOUR GUIDE
The Wild & Scenic Rogue River is teeming withopportunities for adventure! From small holes to legendary locations, the Heart of the Rogue is ready to invite you to discover its angler's paradise. Begin your adventure with one of the many guides - and allow yourself to be swept away by the Rogue's wonders!