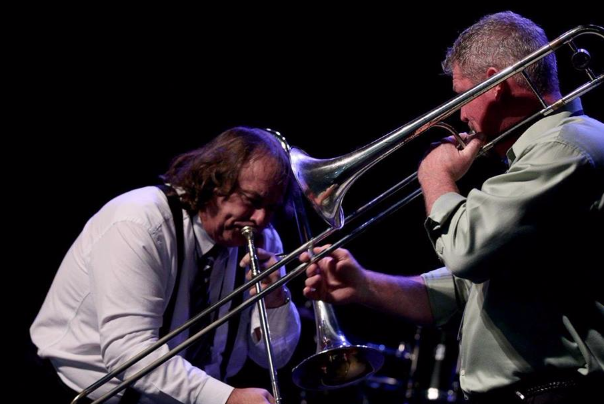 Are you ready to swing, jump, jive and boogie to the best music from premier bands across the United States? For three days, downtown Medford is going to rock and roll with hundreds of hours of musical entertainment!
On September 29, 30 and October 1, treat your ears to the nation's top festival bands from coast to coast, and 27 states at the Southern Oregon Music Festival.
The festival has every type of music imaginable for fans of all ages, including blues, doo wop, rockabilly, zydeco, R&B and more. If you're a music-lover, this festival must not be missed. You can sing along to your favorite tunes and dance in the aisles while the bands play.
Live music is going to take over downtown Medford, and fortunately, all of the venues are within seven blocks of each other. You can easily walk to the Inn at the Commons, Howiee's on Front and KOBI-TV Studio C, and not miss a beat (yes, pun intended). More than a dozen bands will perform 85 sets of toe-tapping music between the different venues.
When you attend the festival, you're also helping to spread the message of music education to local youth. A goal of the Southern Oregon Music Festival is to cultivate, foster, sponsor and develop the understanding and love of music.
It's time to grab your dance partner and two-step your way to downtown Medford. Between music sets, waltz to your favorite restaurant for a quick bite to eat. You're sure to be hungry after all that dancing! And if you really want to make a weekend out of your musical adventure, book a hotel stay so you can put your feet up and relax each night. You're going to need the rest if you plan on spending the weekend watching the bands perform, and singing and dancing to their tunes.
The Southern Oregon Music Festival boasts the best music and bands from across the United States. The three days of live performances will make memories you'll cherish forever. You'll probably be singing and dancing long after the weekend is done.