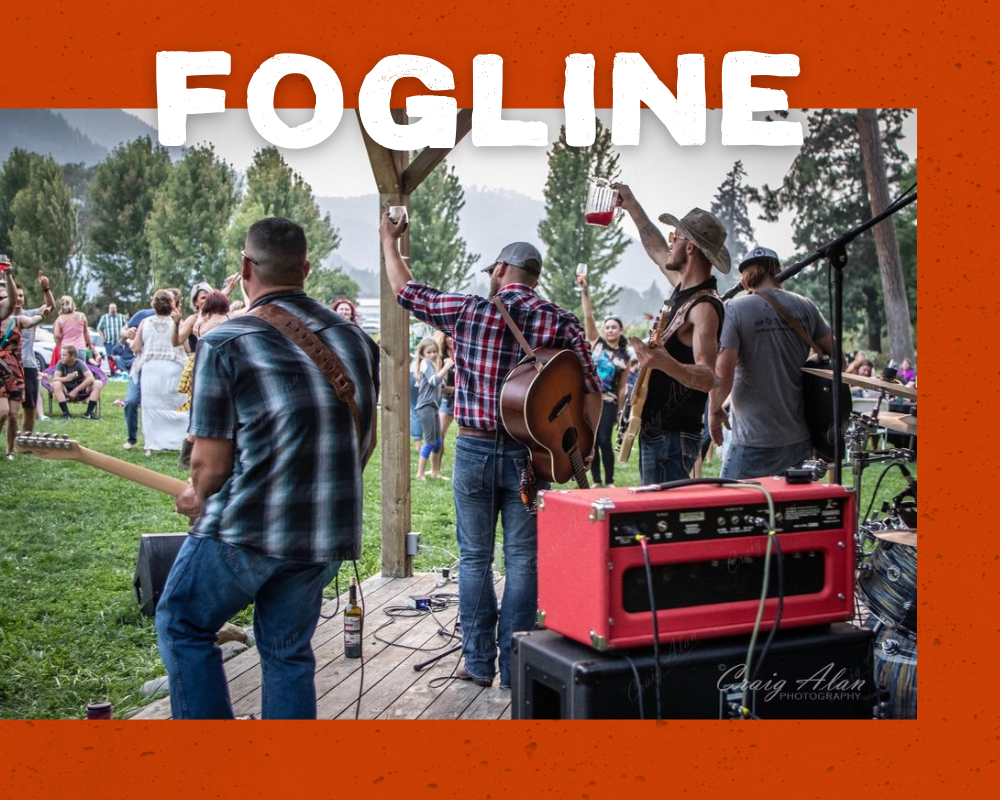 ABOUT THE BAND
Somewhere, out on a lonely road in the Applegate Valley, a man can barely see a foot in front of his face. The mountain air is heavy and a deep fog hangs low. Out here, only one thing will keep you pointed in the right direction...only one thing is your true north...your lifeline on the road of life...out here, you better hold tight to the Fogline. No truer words could be said about Southern Oregon's surging country band by the same name.
With two years under their belts, the guys of Fogline have made an impressive stamp here in Southern Oregon. Their drive, original music, and ability to connect with their fans has placed them as one of the premier bands the Rogue Valley has to offer.
Their momentum seems to be always moving forward, but not without their own mountains to climb. "Change is inevitable...it's what you do with it that matters!" says band founding member Dustin Clark. Yes, Fogline has taken change in stride and simply refuses to slow down. In fact, it has only strengthened their bond and their desire to share their music!!!
In the "SMALL" world of Southern Oregon, Fogline continues to do "BIG" things! They look forward to the future and refuse to stray from the "Fogline" that keeps them true to the road they've traveled with unwavering commitment and dedication. They consistently maintain the status of fan favorites among the regions country bands. "It is our relationships with the fans that drive us...they are in our songs, they inspire us," says the drummer, Kyle Stenseth.
The guys have been busy writing and producing songs that are genuine, authentic, and taken from a unique Oregon and outdoor perspective, which they look forward to releasing in the coming months. Meanwhile, their live shows continue to be their bread and butter, where they will make you laugh, cry and lose all control on the dance floor. Each show is an experience you're likely never to forget.
That's FOGLINE!
Find more show dates and info at www.foglinemusic.com