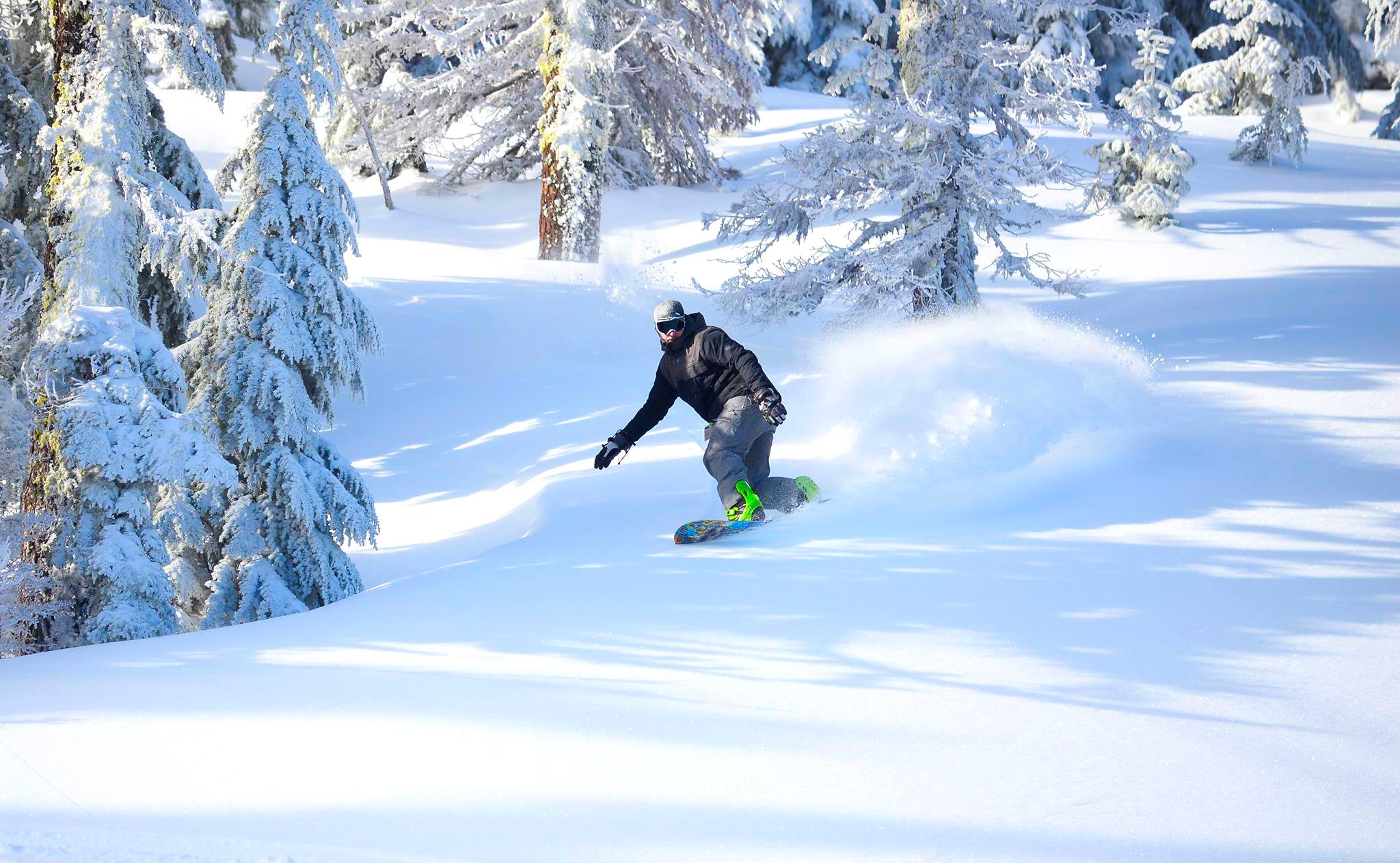 The soft, supple snow at Diamond Lake Resort makes it a popular winter destination among locals and visitors. Diamond Lake is famous for skiing, snowboarding, tubing, snowmobiling and snowshoeing. It's also a wonderful place to take in the beauty of Crater Lake National Park, one of the greatest wonders in all of Oregon.
And why just walk through the beautiful hills, when you can snowshoe? It's a healthy winter activity which is good for the body, mind and soul. You can literally reach out and touch the snow-capped trees, and maybe you will catch a glimpse of a woodland creature frolicking in the freshly fallen powder.
For the true outdoor enthusiast, strap on your skis and whip across more than 40 miles of X-Country skiing. With seven miles of groomed trails and over 35 miles of backcountry, there is plenty to explore. Marked trails offer skiing for all ability levels. You can also rent skis, boots and poles at the North Shore.
Diamond Lake is a hub of winter fun, including seven sliding lanes, fabulous facilities and a friendly staff. Grab your tube, sled or saucer because there's plenty of room for everyone to have fun on the hill. What a rush!
The resort also offers 3-hour and all day passes, as well as discounts for families of four. Stay a few hours or all day for the best snowy fun in Southern Oregon.