The Rogue River is 215 miles long, starting at the flanks of Crater Lake and ending at the Pacific Ocean. There are jet boat excursion companies at the mouth of the Rogue, one on the middle Rogue and then one on the Upper Rogue, Rogue Jet Boat Adventures!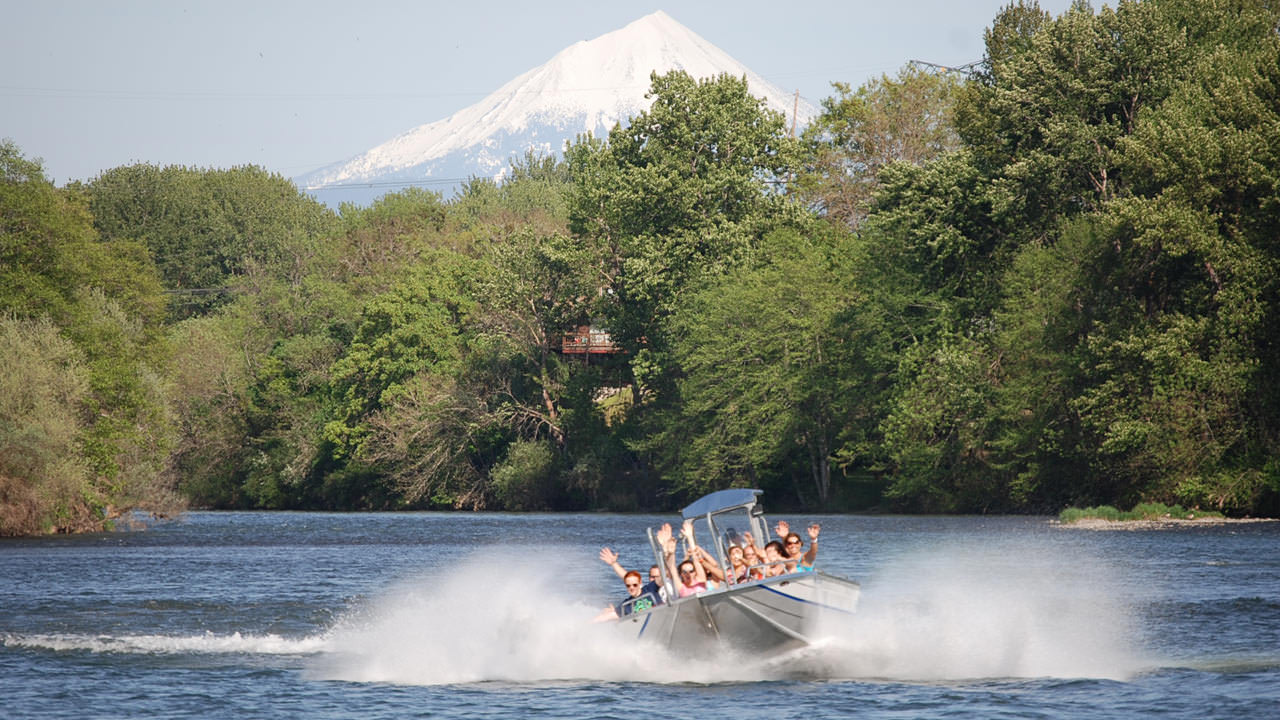 Rogue Jet Boat Adventures is passionate about sharing the historical message of the Table Rock area and combining that message with thrilling jet boating, scenery, wildlife, exploration, and unforgettable memories. They are dedicated to providing high quality, consistent historical and environmental tours.
Since 2011 these tours have been offering, arguably, one of Oregon's top Historical and Cultural attractions, combined with a true jet boating experience that is unmatched. Unlike other tour companies, they cannot use barge-like boats to navigate this waterway, which in a sense, puts you in the driver seat.
Lots of wildlife and beautiful scenery encompass the Table Rock monuments which connects adventurers to nature in a way that is meaningful and refreshing. All the Jet Boat experiences start and end at Touvelle State Park, just outside of the Central Point and Medford area, minutes from I-5.
Rogue Jet Boat Adventures focus on sharing and preserving our local Table Rock History. The Table Rock area possesses gorgeous natural scenery untouched by commercialism with very few river users. Not only will you hear historical facts about native tribes and Oregon becoming a state, but also fun facts about celebrities visiting one of the original riverside homesteads including President Roosevelt, Clark Gable and Ginger Rogers! This river section is also home to Fort Lane and the old Gold Rey dam site, which provided some of the earliest electricity for Oregon. Additionally, you will hear about the geology and ecology of the Table Rocks and how the Gold Rush shaped the towns and people living in them.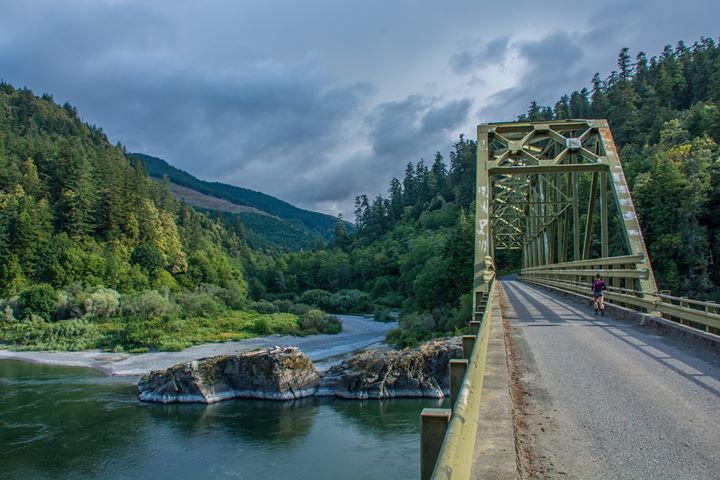 If that isn't exciting enough, Rogue Jet Boat Adventures has the Pacific Northwest's first riverside park that is only accessible by boat, which customers get to visit during tours. The Rogue Discovery Park is a 53 acre property under the lower Table Rock cliffs that has nearly 2000 feet of river frontage on one side and a little lake on the other. The 40 acre 'Lake Rogue Jetter' has great bass fishing you can take advantage of by renting a fishing pole, exploring with a paddle boat or in a canoe. The park has lots of shaded picnic and game areas including a playground with interpretive panels and walking trails.
It is also home to the 'Concert at the Rocks' summer series with all bands performing on a floating stage in the lake. People can arrive by jet boat, or guided raft, or even their own boat. It is truly a one of a kind music experience featuring local bands, food and drinks! Don't want to raft home after the concert? Well, you're in luck. Rogue Jet Boat Adventures has just opened up overnight camping at the Discovery Park.
Rogue Jet Boat Adventures is a bucket list item you must experience while visiting Southern Oregon. Their loading park is just minutes from the Medford Airport, Shakespeare Theater of Ashland, Historic Jacksonville and world class wineries. Their season now runs between mid-April through mid-September, 7 days a week!