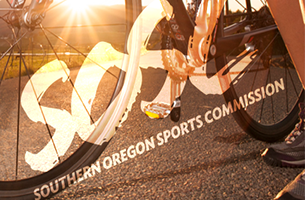 The Southern Oregon Sports Commission advocates for sports tourism and the significant economic impact it brings to Medford & the Rogue Valley. SOSC connects the local sports community, advocates for facility development, markets the area regionally and nationally to sports events owners and will provide support for strategic opportunities for new and existing events.
Commission Members
David Preszler, Chair
DA Davidson & Co.
Richard Barney
Pear Blossom Festival
Curt Burrill
Burrill Real Estate
Helen Funk
Jackson County Expo
Maggie Groves
Rogue Regency Inn & Suites

John Hanson
Southern Oregon Spartans
Gary Miller
Kevin Primerano
Rogue Valley Timbers
Allen Purdy
S&B James
Matt Sayre
SOU Athletic Director
Tim Trower
Mail Tribune
David Wright
CPM Real Estate Services
John Christensen
USA Softball
Dave May
Medford Rogues
Rich Rosenthal
Medford Parks & Recreation Department
Amy Tiger
Medford School Dist. 549C
SOSC a proud member of the National Sports of Commissions and Oregon Sports Authority.