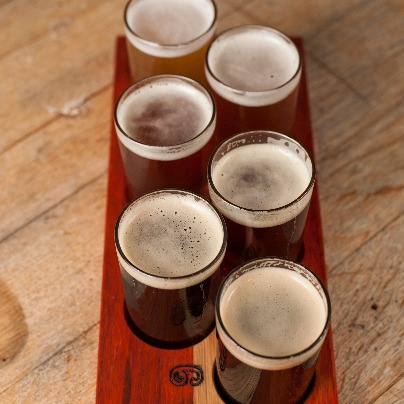 We have a secret. Want to hear it?
Lean in close.
It's our top local picks for beer lovers in Medford!
During Medford Beer Week, June 7-16, locals will be celebrating all things beer, and we have the inside scoop for you.
If you're giddy for an IPA and crazy for hopps, then you must visit the Rogue Valley during Medford Beer Week. Local Medford breweries, world-class beers and first-rate bars and restaurants are awaiting you and your taste buds.
The week-long celebration has more events than a bar has beers on tap, and it's important to see which events will be on your must-do list.
Medford Beer Week isn't all about drinking, though. It's a time to gather with friends, eat fabulous food, listen to live music and play games. A Launch Party kicks off the fun in the best way possible. And if you have a competitive streak, enter the corn hole tournament and see how you do! Because nothing says summer like a cool beer, locally-crafted food and a game of corn hole.
If you'd like a side of exercise with your beer, then we suggest a trip on the local Pint Rider. You and a group of friends can pedal your way to the best breweries in Medford. The Pint Rider holds up to 15 people and is similar to a Party Bus, but much more fun and interactive. A bus is passive; the Pint Rider is active and engaging. You are smack dab in the middle of things—pedaling, laughing and immersed in the moment.
You can rent and ride the Pint Rider for 2.5 hours. This group-oriented amusement activity is a safe, fun, and eco-friendly way to explore Medford restaurants, breweries and the downtown core.
Downtown Medford is where the locals will be during Beer Week, including enjoying a pedal on the Pint Rider. We invite you to live like a local in Medford this summer. And if you're interested in more activities in addition to Beer Week, check out all the fun things to do in Medford.